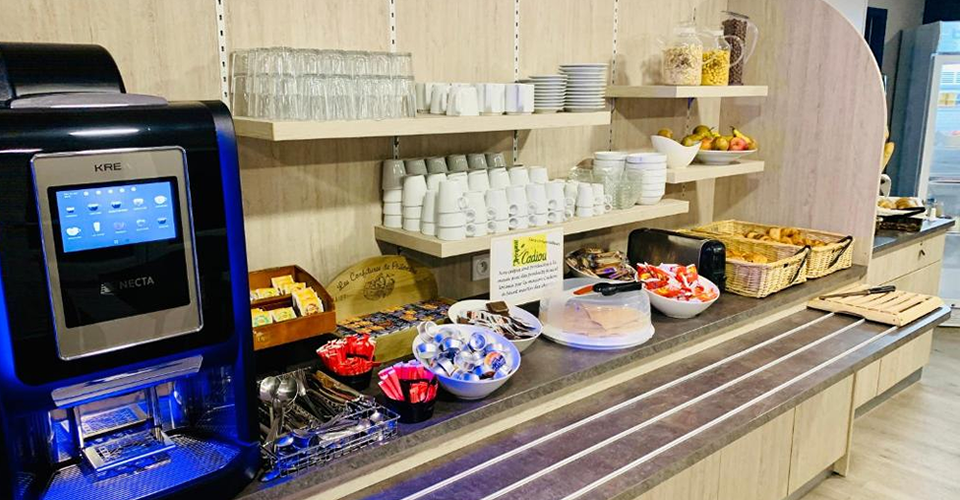 Breakfast
at Brit Hotel Confort Morlaix
Recharge your batteries and get your strength back!
Enjoy our breakfast buffet served every morning and filled with fresh and local products. You will find bread, pastries, pancakes, madeleines, rusks, caramel and honey. Enjoy a delicious fruit salad, compote or yoghurt. For those who like savoury food, enjoy ham, eggs, rosette and cheese!
In your Brit Hotel Confort Morlaix, breakfast is served from 7:30 am to 11 am on weekends, from 7:30 am to 10 am on Mondays and from 6:30 am to 10 am on Tuesdays, Wednesdays, Thursdays and Fridays!